Sunday made the best memories for me!
I met nearly everyone i was looking for!!
The day started off quite bad because Emily [ Chrome Dokuro] lost her eyepatch on saturday and her trident was unfinished.
The sydney marathon was also on the same day so we had to get off at North Sydney and train it to redfern. It was such a delay and a letdown.
BUT!
I forgot who it was ;A; orz. i think it was Yoko san? or Yuka? had a spare eyepatch and gave it to emily for the day! YATTA!
and also another miracle! There happened to be a Mukuro and another reborn group and we decided to join up with them for cosplay cat walk!
"VONGOLA FIGHTOOOO!!"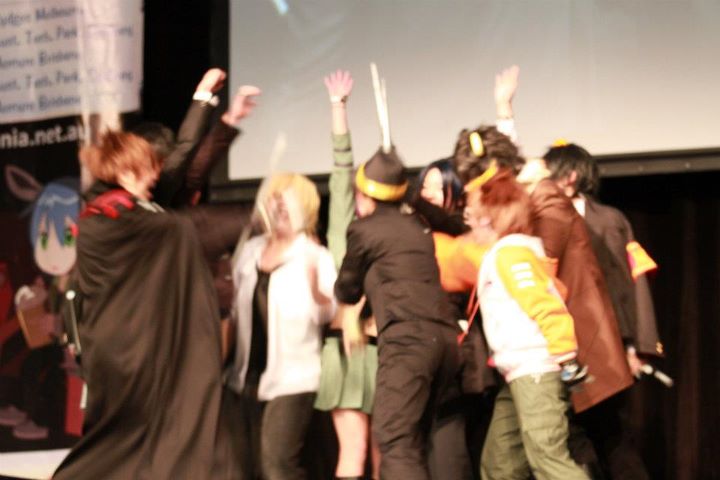 oh what fun that was.
I miss it already! ToT;;
There also happened to be a FULL! yes i mean. FULL ONE PIECE GROUP!
omg .
i screamed when i saw them
i wanted to give them hugs except i would look like a freak.
they even gave space for Ikue san as chopper!!
Just some pictures ! im too lazy to post things about them ;A;
ahhh..
i miss animania already.
last con for 2011 is finally over.
I already cant wait for 2012.
Mini Animania here i come!!!