Back from the lantern festival!
It was rather smaller than i thought but other than that it was great fun!
I was expecting the lanterns to be those floating ones that go right up to the sky
but apparently the council didnt approve or something so we just used normal lanterns.
Got there and i was worried i was gonna be lonered because noone i knew was there until i met Yui and Kenny! ( ´ ▽ ` )ノ ♥
Danny drove Ayuvi to the fest and also met his friend Sarah!
and nyahhhh!everyone was much older than me ToT);;; theyre all my senpais!
Had noodles there for dinner i couldnt eat all of it cos i wanted to save space for fairy floss -w-)b
sorry for bad phone quality. ORZ
still craved mango LOL!!!(dont think you guys will know what this means unless your following me on twitter)
twitter:chibichocobo1
either way it was great fun!
our lantern candle get dieing from the wind and we had to keep re-lighting it again bahahaha! Dannny's one also got destroyed because his lantern was in flames about 2 times it had holes everywhere LOL!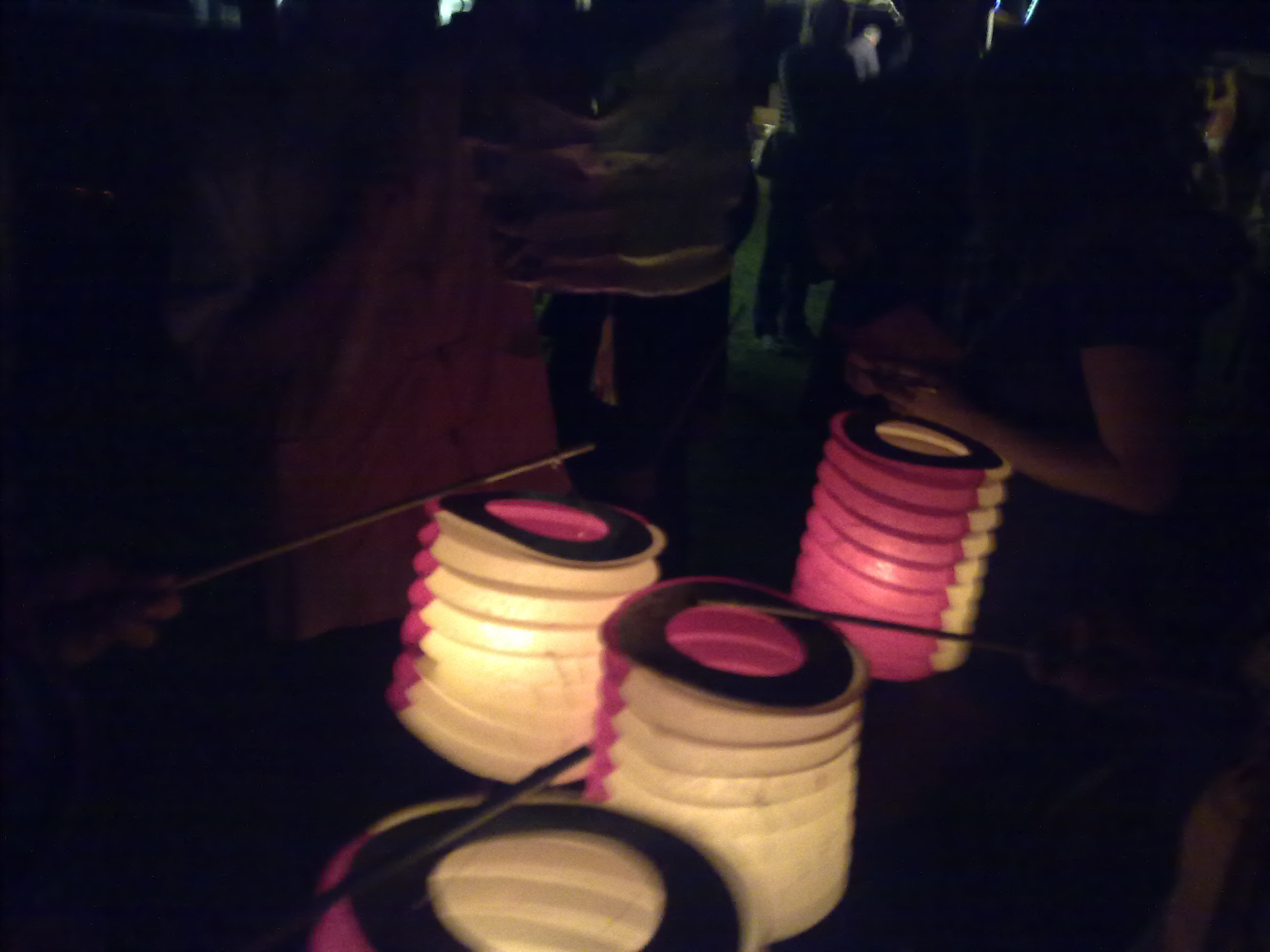 we paraded around for a bit and marched over to a massive field where they had the fireworks. Couldnt find anyone until we saw Alex Ho's bunny ears that kept flashing LOLOL
The fireworks were just beautiful\( ´ ▽ ` )/
especially the last one. didnt take any pics because i was recording and my phone was half dead . JUST HAD TO BE AT THAT MOMENT ):
Im definately going to the next fest whenever that is ^w^